Operations
·
Stockholm
·
Flexibelt distansarbete
Operations Manager Clas Fixare
A unique job opportunity as responsible for setting up & managing the gig business at Clas Fixare, the in-home services scale-up under Nordic famous Clas Ohlson brand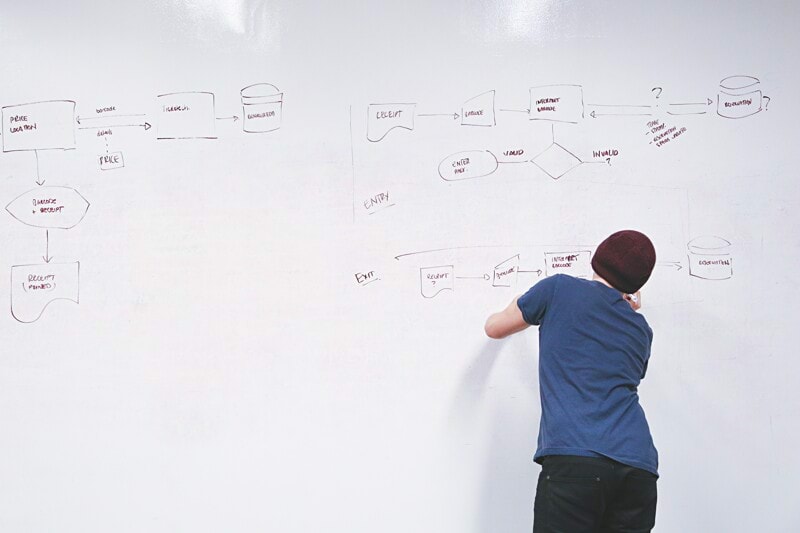 Clas Fixare continues to build the future of handyman services!
Clas Fixare, a subsidiary under the well-known Clas Ohlson brand that offers in-home services within home fix and renovation. We offer services from small 30 min fixes to larger renovation project, with a wide array of competences such as carpentry, plumbing, electricity, mounting/installation and tech support. Clas Fixare is your future one stop shop for in home fix and renovation projects.
We are currently looking for new talents and are strengthening the team with an experienced Operations Manager. In this role, you will have the opportunity to build and manage our gig/freelance business, supporting our development in becoming the leading Nordic handyman & renovation company.
Might be brave to say, but you will most likely not find a job opportunity as dynamic and unique as this in a while.
What will you do?
As Operations Manager you will be leading the gig business from A-Z and high to low. You will lead and drive the strategic direction of the gig business to participating in setting up the recruitment process and operational processes, to build & mastering a world class community for our giggers.
Furthermore, you will explore new ways to improve customer experience, build a partner network, setup market entry plans and manage the overall expansion of our business. Your role is key for driving our businesses forward.
Your main responsibilities will be:
Own and maintain the gig business, both in operational matters as well as strategic choices
Take a major role in building a geographically scalable business model
Own the roadmap for expansion and set technical requirements to the dev-team
Coordinate the daily businesses and optimize processes
Overall responsible for all services being delivered on time and with excellent quality
Build, develop and maintain our gig-fix community and selected partners
Be responsible for operational KPI:s and will report the Head of Operations
What do we offer you?
A fun and exciting workplace with great colleagues
A steep learning curve with loads of exciting challenges and space for personal growth
Professional and motivated colleagues, passionate about their work
A strong brand and services loved by our customers
This is a full-time employment with start during fall 2021. You will be employed by Clas Fixare, a Clas Ohlson company.
Our office is located at Thorildsplan/Kungsholmen where you will have your base and colleagues.
Who are you?
You are a people-person, highly self-going and curious about building business, you think it is important to have fun at work and you thrive in collaboration with your co-workers.
You are independent in you work yet still a team player. You are a brave decision-maker and thrives in trying out new ways of working.
You have a flexible mindset and can switch from strategic perspectives to digging into operational matters in an instant.
You are a passionate and structured problem solver with an eye for technical solutions that can help you reach your goals.
Your previous experiences:
You have previous experience as an Operations Manager or similar
You have worked within the Gig Economy before
You are more than welcome to send your application below. If you have any question, please contact our Head of People & Culture Cecilia Andreewitch at 0720-703043. 
We do not accept applications by e-mail, due to GDPR policies
By applying, I agree that Clas Fixare may use my personal data for the purpose of carrying out the recruitment work linked to this recruitment matter in accordance with the General Data Protection Personal Data is stored up to 24 months
We are passionate about simplifying life in all kinds of homes
Avdelning

Operations

Platser

Stockholm

Distansarbete

Flexibelt distansarbete
Om Clas Fixare AB
Clas Fixare AB är ett dotterbolag till Clas Ohlson. Clas Fixare erbjuder sedan november 2018 fixartjänster till Clas Ohlsons kunder.

Clas Fixare har idag 18 anställda fixare med kompetens inom EL, VVS, IT/Smarthome, montering, snickeri och utomhustjänster.
Bolagsinformation
Organisationsnummer: 559156-4843
Telefon: 08-425 011 00
Carl Lidefelt, VD
Jacob Almstedt, Affärsutvecklingsansvarig
Cecilia Andreewitch, HR Manager
Jobbar du redan på Clas Fixare AB?
Hjälp till i rekryteringen och hitta din framtida kollega.